Home

Official Web site of the Reading-Berks Intergroup of Alcoholics Anonymous , P.O. Box 12157 Reading PA 19612

WHAT'S NEW ON THE WEBSITE FOR JULY?
-Highlights from the AAWS video conference held June 25th have been published.
-The latest news from GSO & EPGSA/Area 59, and the Alternative Newsletter is on the "Communication Corner page".
-There's a new " Site Map Page " to help visitors find what they are seeking.
Reading-Berks Intergroup now meets in a new location. The next monthly meeting is  7:30 PM July 27th at
For GPS directions, click on the address above, use the digital schedule, or the phone meeting guide app. 
Looking for the new, digital, online meeting schedule? It's right HERE!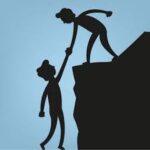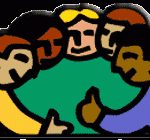 If you want to drink, that's your business.
If you want to stop, that's our business.
Help is available 24 hours a day, 7 days a week.
Call 610 373-6500

Reading-Berks Intergroup is comprised of member AA groups located within Berks County, Pa.  We are one of 11 Intergroups that reside in the Area 59 Eastern Pennsylvania General Service Area.
Reading-Berks Intergroup is not affiliated with any outside organization or institution.
We exist to serve the Alcoholics Anonymous groups & members in the Berks County, PA  area.
The AA Preamble
Alcoholics Anonymous is a fellowship of men and women who share their experience, strength and hope with each other that they may solve their common problem and help others to recover from alcoholism. The only requirement for AA membership is a desire to stop drinking. There are no dues or fees for AA membership; we are self-supporting through our own contributions. AA is not allied with any sect, denomination, politics, organization or institution; does not wish to engage in any controversy; neither endorses nor opposes any causes. Our primary purpose is to stay sober and help other alcoholics achieve sobriety.
Copyright The AA Grapevine, Inc. Reprinted with permission.