Home

Official Website of the Reading-Berks Intergroup of Alcoholics Anonymous P.O. Box 12157 Reading, PA 19612

Looking for the new, digital, online meeting schedule? It's right HERE!
What's new on your website for September?
I recently discovered the website has not been updating correctly on & off for the last 2 months. Many updates entered did not save correctly.  The problem has been solved as of 9/9/22. Apologies for the inconvenience. Steve P.
**GSO is calling for new stories in the next edition of the big book in EN & SP.**
**What can I do differently in recovery in 2022? Check out activities around our area!
**Read the latest edition of "We", your Area59 quarterly news letter.**
Have you seen the newly available Grapevine Podcast?!
Important Notes for the AA Community: 
—District 33 will hold elections for the next panel of service position holders at the monthly meeting on Thursday October 20th. All GRS/AGSRs & interested persons are encouraged to attend. If there are no people to participate there can be no services provided!—
**What happened at the 2022 GSO conference?  Details here. or download/read the results document from the GSC.**
**The 12th Step Commitment page has been removed from the site until updated information becomes available.**
Meeting Updates & Changes
—Effective 9/25/22 the Monday Congo Bigbook meeting is discontinued because of poor attendance. 🙁  —
—Saturday October 15th Leesport is having a chili cookoff. Come early & hungry!—
—Boyertown Tuesday & Thursday 7PM meeting formats have changed effective 9/22/22. Change is good!—
—The Topton Group is changing their meeting time effective 9/20/22. Check them out every Tuesday now @7PM!—
—The Walnut Street Group is in need of support at their 8 PM meetings every day of the week. Please bring your E. S. & H.!—
—The Books & People Meeting in Reading needs support. Change up your routine and check out a new meeting! — 
-The 2022 Spring Edition of Box 459 is now available in English & Espanola on the Communication Corner Page!
The next monthly Reading-Berks Intergroup meeting is  7:00 PM Tuesday September 27th at
Christ Mertz Lutheran Church
16 Fleetwood Rd, Fleetwood, PA 19522
For GPS directions, click on the address above, use the digital schedule, or the phone meeting guide app.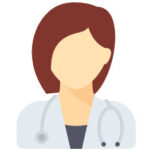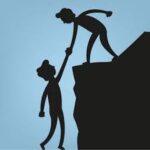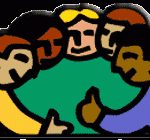 If you want to drink, that's your business.
If you want to stop, that's our business.
Help is available 24 hours a day, 7 days a week.
Call 610 373-6500

Reading-Berks Intergroup is comprised of member AA groups located within Berks County, Pa.  We are one of 11 Intergroups that reside in the Area 59 Eastern Pennsylvania General Service Area.
Reading-Berks Intergroup is not affiliated with any outside organization or institution.
We exist to serve the Alcoholics Anonymous groups & members in the Berks County, PA  area.
The AA Preamble
Alcoholics Anonymous is a fellowship of people who share their experience, strength and hope with each other that they may solve their common problem and help others to recover from alcoholism. The only requirement for AA membership is a desire to stop drinking. There are no dues or fees for AA membership; we are self-supporting through our own contributions. AA is not allied with any sect, denomination, politics, organization or institution; does not wish to engage in any controversy; neither endorses nor opposes any causes. Our primary purpose is to stay sober and help other alcoholics achieve sobriety.
Copyright The AA Grapevine, Inc. Reprinted with permission.
Translate websites on Computer in Microsoft Edge
Go to Settings and more > Settings .
Select Languages from the Settings list.
For Android Devices
Translate websites
The Translate Android app doesn't support website translation. To translate websites on your Android device, you can use:
Translate documents
To translate entire documents, you can:
Iphone & Ipad Translate websites
The Translate iOS app doesn't support website translation. To translate websites, you can use:
Translate documents
To translate entire documents, you can:
Translate websites on Computer with Google
In your browser, go to Google Translate.
Choose the languages to translate to and from.

To automatically set the original language of a website, click Detect language.

In the text box, enter a URL.
Click the URL that appears. This opens a new tab with the translated website.