Home

Official Website of the Reading-Berks Intergroup of Alcoholics Anonymous  P.O. Box 12157 Reading, PA 19612

The next monthly Reading-Berks Intergroup meeting is IN PERSON ONLY  7:00 PM Tuesday September 25th at
One United Church of Christ. 
1730 New Holland Rd. Reading, PA 19607
For GPS directions, click on the address above, use the digital schedule, or the phone meeting guide app to visit us!
Looking for the digital, online meeting schedule? It's right HERE!
What's new on your website?
—The RBI Structure Manual has been updated. Read the latest version here.—
— AA World Service now has a digital presence on LinkedIn!—
—There are new AA Hotline Tear-Off Forms Available for ALL Members to use. Click here to check them out!—
**What can I do differently in recovery in 2023? Check out activities around our area!
**Read the Q1 2023 edition of "We"(EN) or (ES)  your Area 59 quarterly news letter.**
Have you heard the Grapevine Podcast?!
Important Notes for the AA Community: 
*****IMPORTANT NOTE FOR ALL GROUPS/MEETINGS/ & MEMBERS!!!*****
—The RBI Structure Manual has been updated. Read the latest version here.—
—The 2023 ICOAA Seminar is Happening in October. What it is, and why should You Attend? Click HERE to find out!—
—The International Convention is Scheduled for July 3-6, 2025 in Vancouver, BC Canada. More Info can be Found HERE!—
—EPGSA 2023 is in Lancaster PA November 10-12.   Registration is now open! Click for more info.—
—2023 General Service Conference Advisory Actions.—
***GSO Released a Statement in May 2023 Regarding 7th Tradition Contributions. Read more HERE.***
***How Does Your 7th Tradition Contribution Help Carry The Message? Read the Updated Pamphlet SMF-203 to Find Out!***
—The Reading-Berks Intergroup Public Information committee is looking for volunteers to help in their mission. Email the chairperson for information, or join us the 4th Tuesday of every month at 6PM before the monthly Intergroup meeting.—
—Interested in attending AA inside BCP? Jail meetings are returning in 2023. For Details or  Contact info click the link.—
—Current printable meeting schedules are available in 2 different sizes on the Meeting Info Page of the website.— 
***The address to send contributions to Area 59 (EPGSA) has changed effective January 2023. The "CONTRIBUTIONS PAGE" has details.***
As a reminder, the address to send contributions to GSO in NY was also changed last year.
Berks County Meeting Updates, Changes & Special Events
Outside Berks County Events, Click HERE.
—Tuesday Meeting "Off the Beaten Path" has been removed from the meeting schedule effective 9/26/23—
—The Friday Kutztown Group is Now a Grapevine Discussion Meeting. Come Check it out Soon!—
—Women's Hope With AA  now meets at 7PM every Friday night at the same location in Douglassville, downstairs in the chorus room.—
—The Sunday Morning Speaker Group has relocated to EDI in Leesport effective 11AM July 2, 2023. Hope to see you there!—
The Wednesday Nolde Forest Group in Kenhorst is changing their meeting time on November 8th to 700PM. Spread the word!!–
—You Are A Miracle in Boyertown WILL NOT MEET 12/25/23. The meeting will resume the following Monday.–
Berks County Meetings Looking For Support/New Members
—Come Visit the Mustard Seed Group in Reading on Saturday at 6PM. They are Looking for New Members to Share ES&H With Them!—
—The Tuesday Night 7PM St Gabriel  Beginner Meeting is in Need of Support. Come Share Your ESH!—
—The Friday Blandon Group is Asking for Support. Has Your Groove Turned Into a Rut? Change your Routine & Join us Every Friday at 7PM!—
—Women's Courage to Change has a Flyer Reaching out to Women in Recovery. Join Them 630PM Every Monday (Hybrid) & Friday (Virtual). —
—The Topton Group has changed their meeting time and is in need of support. Check them out every Tuesday now @7PM!—
—The Walnut Street Recovery Group is in need of support at their 8 PM meetings every day of the week. Please bring your E. S. & H.!—
—The Books & People Meeting in Reading needs support. Change up your Monday routine and check out a new meeting at 630PM! —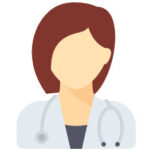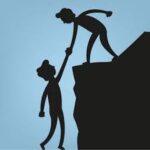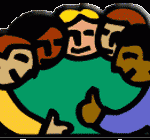 If you want to drink, that's your business.
If you want to stop, that's our business.
Help is available 24 hours a day, 7 days a week.
                                            Call the RBI Hotline at 610 373-6500                       Hotline Tear-off Forms are HERE!
Reading-Berks Intergroup is comprised of member AA groups located within Berks County, Pa.  We are one of 11 Intergroups that reside in the Area 59 Eastern Pennsylvania General Service Area.
Reading-Berks Intergroup is not affiliated with any outside organization or institution.
We exist to serve the Alcoholics Anonymous groups & members in the Berks County, PA  area.
The AA Preamble
Alcoholics Anonymous is a fellowship of people who share their experience, strength and hope with each other that they may solve their common problem and help others to recover from alcoholism. The only requirement for AA membership is a desire to stop drinking. There are no dues or fees for AA membership; we are self-supporting through our own contributions. AA is not allied with any sect, denomination, politics, organization or institution; does not wish to engage in any controversy; neither endorses nor opposes any causes. Our primary purpose is to stay sober and help other alcoholics achieve sobriety.
Copyright The AA Grapevine, Inc. Reprinted with permission.
Translate websites on Computer in Microsoft Edge
Go to Settings and more > Settings .
Select Languages from the Settings list.
For Android Devices
Translate websites
The Translate Android app doesn't support website translation. To translate websites on your Android device, you can use:
Translate documents
To translate entire documents, you can:
Iphone & Ipad Translate websites
The Translate iOS app doesn't support website translation. To translate websites, you can use:
Translate documents
To translate entire documents, you can:
Translate websites on Computer with Google
In your browser, go to Google Translate.
Choose the languages to translate to and from.

To automatically set the original language of a website, click Detect language.

In the text box, enter a URL.
Click the URL that appears. This opens a new tab with the translated website.