Home

Official Website of the Reading-Berks Intergroup of Alcoholics Anonymous P.O. Box 12157 Reading, PA 19612

Looking for the new, digital, online meeting schedule? It's right HERE!
What's new on your website for May?
What can I do differently in recovery in 2022? Check out newly listed activities around our area here!
Have you seen the newly available Grapevine Podcast?!
↓RECENT MEETING UPDATES & CHANGES↓

IMPORTANT NOTES: 
**The RBI Email has been moved to a different platform effective 4/17/22. Set up instructions are HERE! **
**Reading-Berks Intergroup is conducting an inventory May 15th 2022 from 10-2 at EDI, Leesport.  Click for a Flyer,  directions , our purpose/agenda, or the latest update.**
D66 is conducting an inventory on Sunday May 22nd 11-3 at EDI in Leesport.
**D33 his hosting a Sponsorship Rodeo/Chili Contest. Join us Saturday May 21st!!–
**The 12th Step Commitment page has been removed from the site until updated information becomes available.**
MEETING UPDATES & CHANGES
The Saturday Morning Women's Group has altered their format. Change is GOOD, see what's new!
—Woman's Hope With AA is having a co-ed anniversary meeting Friday June 3rd 630-8PM. Come help them celebrate on ZOOM!—–Women Living Sober will conduct its last hybrid meeting on  5/14/22. Come join us in person!—
—The "I AM A Miracle Group is now "You Are a Miracle" Come get one of your own!– 
—The French Creek Group has a new location! Check them out at St. Peter UCC on Thursday at 7PM!—
—The Underground Group has moved to Hope Lutheran Church, Bowers. They meet every Wednesday & Sunday @ 7PM.—
—The Just For Today meeting has moved outside effective May 5th. Come join us in the fresh air!–
—The Congo Saturday Group is celebrating their 50th Anniversary on June 4th. Details are here!—
—The Springview Group 51st Anniversary meeting is June 12th starting at 7PM. We'd enjoy seeing you there!
—The Boyertown Group Picnic is July 10th in Boyertown Park. Join us for Food, Fun & Fellowship!—
—There is a new meeting in our area! Check out "Off the Beaten Path". Tuesday at 7PM in Elverson.—
—Boonies is a new meeting in Mohnton. Come say "Hello" Monday nights at 7:00PM.—
—The Books & People Meeting in Reading needs support. Change up your routine and check out a new meeting! —
—The Tuesday Night What Women Need Meeting has a Flyer asking for support. Ladies, please join us in Fleetwood @7PM. —
—The Glenside Group is back on the schedule! Come and visit us every Sunday at 7PM.—
–The I Am A Miracle Group in Boyertown has updated their location info. —
–The Blandon Meeting is now the "Easy Does It But Do It" Group. They meet every Tuesday & Friday.—
—There is a new Zoom meeting hosted locally. Click to visit "The Tribe" at noon every day.  ID# 370-705-063 PW 364095—
 
-The Winter Edition of Box 459 is now available in English & Espanola on the Communication Corner Page!
The next monthly Reading-Berks Intergroup meeting is  7:00 PM Tuesday May 24th at
Christ Mertz Lutheran Church
16 Fleetwood Rd, Fleetwood, PA 19522
For GPS directions, click on the address above, use the digital schedule, or the phone meeting guide app.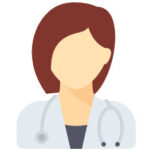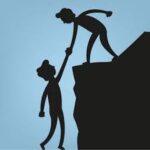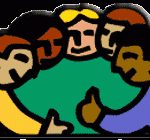 If you want to drink, that's your business.
If you want to stop, that's our business.
Help is available 24 hours a day, 7 days a week.
Call 610 373-6500

Reading-Berks Intergroup is comprised of member AA groups located within Berks County, Pa.  We are one of 11 Intergroups that reside in the Area 59 Eastern Pennsylvania General Service Area.
Reading-Berks Intergroup is not affiliated with any outside organization or institution.
We exist to serve the Alcoholics Anonymous groups & members in the Berks County, PA  area.
The AA Preamble
Alcoholics Anonymous is a fellowship of people who share their experience, strength and hope with each other that they may solve their common problem and help others to recover from alcoholism. The only requirement for AA membership is a desire to stop drinking. There are no dues or fees for AA membership; we are self-supporting through our own contributions. AA is not allied with any sect, denomination, politics, organization or institution; does not wish to engage in any controversy; neither endorses nor opposes any causes. Our primary purpose is to stay sober and help other alcoholics achieve sobriety.
Copyright The AA Grapevine, Inc. Reprinted with permission.
Translate websites on Computer in Microsoft Edge
Go to Settings and more > Settings .
Select Languages from the Settings list.
For Android Devices
Translate websites
The Translate Android app doesn't support website translation. To translate websites on your Android device, you can use:
Translate documents
To translate entire documents, you can:
Iphone & Ipad Translate websites
The Translate iOS app doesn't support website translation. To translate websites, you can use:
Translate documents
To translate entire documents, you can:
Translate websites on Computer with Google
In your browser, go to Google Translate.
Choose the languages to translate to and from.

To automatically set the original language of a website, click Detect language.

In the text box, enter a URL.
Click the URL that appears. This opens a new tab with the translated website.